品飲筆記:
海鹽,藥水,檸檬汁與酸蘋果。土壤感的泥煤,舊皮革,薑汁麵包與一些奶油糖。巧克力和咖啡調性,以及輕盈的香草植物,最後又回到煙燻。尾韻長。(摘自 WhiskyNotes)
Tasting Notes(from WhiskyNotes):
Nose: classic Ledaig sharpness at first. Brine, mercurochrome, lemon juice and sour apples. Hints of old leather and brass polish. The sherry made it slightly rounder, added a hint of gingerbread and a good deal of butterscotch, but it never overpowers. A complex history but the result is nice.
Mouth: aniseed and brine again, then smoked kippers. Earthy peat. After that the sherry comes in, with some chocolate and coffee notes, as well as light herbs. Also a slightly winey / greenish side before it returns to earthy smoke and rooty notes.
Finish: long, returning to the classic Ledaig profile now. Brine, wood spice, pine wood and deep smoke.
・ ・ ・
WhiskyNotes:88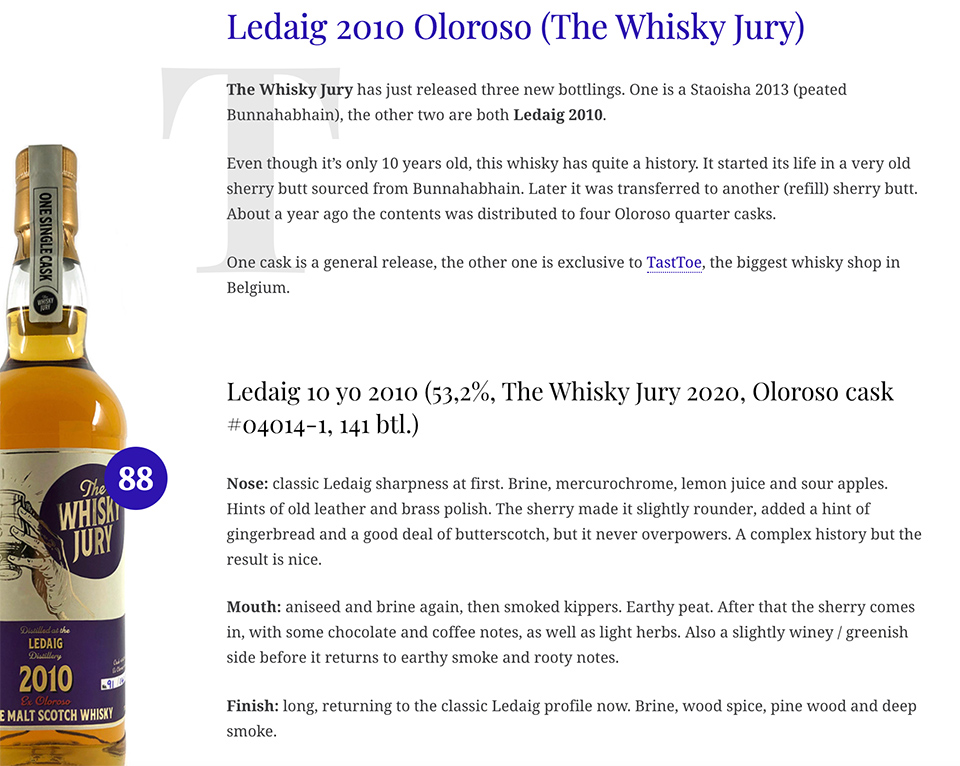 此款已售完。